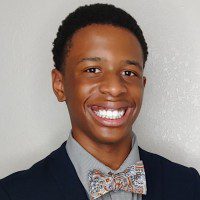 Youth Volunteer Corps (YVC) is a unique way to serve the community. Unlike most volunteer opportunities, you get to spend time at a variety of organizations serving diverse community needs. Here are my top three favorite YVC Projects.
Number Three
My third favorite YVC project was working with Restoration 803 to pack "snack bags" for the homeless. Restoration 803 is an organization that specializes in assisting the homeless primarily through food distribution. In this project, we packed over 200 bags filled with things like crackers, fruit snacks, cookies, chips, facemasks, toothbrushes, toothpaste, and beverages. Then, we went out and distributed them. Whilst giving them away, we also got to talk with some of unhoused people and hear about their lives.
Number Two
My second favorite YVC project was helping out with the Salvation Army Christmas Warehouse. In this project, we packed bags (presents) filled with toys for kids with families in need or those who couldn't afford to buy presents. We worked in teams and packed bags based on what a family requested. For example, one family had two boys. One boy wanted a NERF gun and action figures and the other wanted Hot Wheels. The gifts were donated by members of the community (Columbia, SC) and by people that worked with the Salvation Army. Doing this project was a lot of fun and also reminded me how fortunate I am to have a lot of things.
Number One
My favorite YVC Project was serving meals at Transitions Homeless Shelter. This is similar to what I did with Restoration 803, but we serve hot meals (Breakfast, Lunch, and Dinner) to unhoused people. Transitions Homeless Shelter houses those affected by homelessness (above 18). Alongside that, this organization is also a gathering place for those affected by homelessness and cannot get a bed. For this project, we prepared meals and served them to residents. This was my favorite project because of how good it felt to personally serve residents food and hear about their lives. I love participating in projects centered around helping unhoused people because I deeply care about their situations. Additionally, I feel like preparing and distributing food to them will put a smile on their face.
Take Action!
What are some of your favorite volunteer opportunities? There are so many options and finding the right fit is half the fun. YVC has locations across North America. Take a look and find one near you!
---
Benjamin, a Westwood High School freshman in Columbia, SC, is the co-author of the children's book, The Day Dennis Lost His Whoo! Benjamin is a SC Junior Scholar and is a member of YVC Columbia, DukeTIP, Johns Hopkins CTY, Beta Club, Jack and Jill of America, the 1904 Society, and YVC's International Youth Advisory Board. In his free time, he enjoys learning new languages, playing sports, gaming, reading, and cooking. Benjamin's role model President Barack Obama said, "Change will not come if we wait for some other person or some other time. We are the ones we've been waiting for. We are the change that we seek."
Keep up with YVC news and subscribe!