Cathi Duchon, Chair
Cathi Duchon recently retired from her position as President and CEO of Ann Arbor YMCA, host site of YVC in Ann Arbor, Michigan. She served in a variety of roles in YMCAs in Illinois, Texas, Ohio, and even Hong Kong. She has served on many boards including the national board of YMCA of the USA, the University of Michigan Mott Children's Hospital, the Ann Arbor Rotary Club, and the American Humanics of Eastern Michigan University. Cathi's husband is the former President and CEO of the YMCA of Metropolitan Detroit, and she also has three other family members who work at YMCAs throughout the country.
Melanie Tucker, Vice-Chair & Treasurer
Melanie Tucker is a licensed CPA with 16 years of public accounting experience. She is Vice President-Finance for JE Dunn Construction Company, one of the largest construction companies in the United States. Melanie also serves on the Accounting Advisory Council for the Business School at the University of Colorado-Denver and participates in the mentor program for accounting degree candidates.

Vicki Clark, Secretary
Vicki Clark is a consultant and trainer from Memphis, Tennessee. In her practice, Building the Capacity of Organizations, she works in the business, nonprofit, and public sectors. Her past experience includes 12 years at the Points of Light Foundation in Washington, D.C., and serving as an AmeriCorps/VISTA trainer. Vicki also developed two youth volunteer programs for the Volunteer Center in Houston, Texas.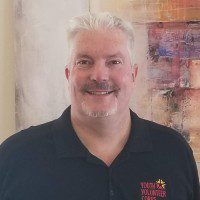 David Battey, Founder
As a political economy major at Williams College, David Battey developed "An Analysis of National Youth Service" thesis. This group project uncovered the need for service opportunities for high school students. David's passion was ignited. He developed a plan, garnered support, planned service projects and recruited youth. And YVC was born. David founded Youth Volunteer Corps in Kansas City in 1987, and it has since expanded across the United States and into Canada, becoming a national service movement.

Rahul Balakrishnan
Rahul Balakrishnan is a rising junior at Plymouth-Canton Educational Park. Rahul has been an active YVC's International Youth Advisory Board member for three years, including two on the Executive Team. He has also served on YVC's Board of Directors for the past year. Rahul enjoys serving with YVC because he finds joy in meeting new people through service learning. Rahul is involved in Model UN and HOSA. Outside of YVC, you can find Rahul at the gym, participating in track and field, or playing tennis. Rahul also enjoys sleeping and hanging out with friends and family.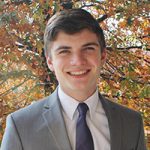 Tristen Caudle
Tristen Caudle is from Kansas City, Missouri and recently graduated from the University of Missouri – Kansas City, where he received both his B.A and M.A. in Economics. Tristen got his start with YVC as a Bank of America Student Leader working for YVC in Kansas City. Besides his love for YVC, Tristen devotes his time to the American Cancer Society's Relay For Life, actively fighting back against cancer. Tristen loves to read, drink coffee, and play with his two dogs at home.

Dante Diggs
In just 2 ½ years with the newly formed program in Philadelphia, Dante Diggs accumulated 176 service hours through YVC. He served on his local YVC Youth Advisory Board as well as YVC's International Youth Advisory Board. He was a featured youth speaker at YVC's international 30th Anniversary Summit. Dante graduated from Bodine High School for International Affairs in June 2018. He currently attends the Wharton School of Business at the University of Pennsylvania.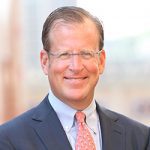 Jim Hise
Co-Founder of the All In for a Cure Charity and former Director of Corporate Fundraising for the March of Dimes Kansas City Chapter, Jim Hise has a wealth of experience in service to others. Jim has served as a Private Wealth Advisor for Merrill Lynch since 1994. He is actively involved with his church including volunteering as a Sunday School teacher and his hobbies include jogging, reading, and activities with his kids. Jim and his wife Megan Kennedy Hise have four children.

Stephanie O'Connell
Stephanie O'Connell is a young marketing professional, currently working as a Sales & Marketing leader at Google, where she works with public sector advertisers to reach their target audience and grow their organizations.   Born and raised in Kansas City, Stephanie earned her bachelor's degree in Psychology from Harvard University. Her lifelong passion for volunteering and civic involvement came from her parents, and she has volunteered with her alma maters and with various organizations in the DC area.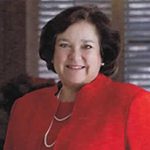 Margi Pence
Margi Pence is an active community volunteer, serving on a number of boards, including Children's Mercy Hospitals & Clinics, the Hall Family Foundation, Midwest Foster Care and Adoption Association, and the American Red Cross, Kansas City Chapter. She was chair of the 2013 Jewel Ball which benefits the Nelson-Atkins Museum of Art and the Kansas City Symphony. Margi and her husband have three children.

Christi Terefenko
Christi Sychterz Terefenko, former biomedical engineer and orthopaedic research consultant for over 20 years, co-founded the nonprofit VOiCEup Berks which has hosted Youth Volunteer Corps of Reading since 2016. Over the last decade, Christi has become increasingly involved in nonprofit work, volunteering and serving on boards for many organizations, using her experience in medical research, technical/proposal writing, and organizational leadership to assist nonprofits create positive change in the community. She currently serves as the executive director for VOiCEup Berks.

Matt Laborde
Matt Laborde graduated from Louisiana State University with a Bachelor of Science in Business Management and later earned his MBA at LSU-Shreveport. With over seven years of experience at The Rapides Foundation, Matt has played a vital role in overseeing workforce development, healthcare, education, and community development initiatives. Matt is the YVC Program Director for the Alexandria affiliate and oversees YVC activities across 18 high schools in Central Louisiana. He is known for his strategic thinking and ability to bring people together to achieve common goals. When he's not working, Matt enjoys spending time outdoors, playing golf, and staying connected to his alma mater, LSU. He currently lives in Alexandria, Louisiana, with his wife, Kate, and their two children, Levy and Scottie.

Marquetta Mansion
Marquetta Mansion is an experienced nonprofit professional with over 15 years of experience serving the St. Louis region. Marquetta holds a bachelor's degree in English/Sociology with a minor in Women and Gender Studies. She also has a master's degree in Education and Public Administration. Her professional background is one of proven leadership in education and program management. Marquetta is passionate about community outreach and advocacy and specializes in working with diverse populations and in adverse environments. Marquetta is an active volunteer in her community, lending her time and talents to organizations focusing on education, economics, and gender equity.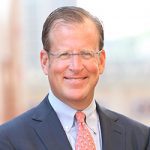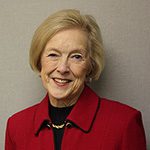 Audrey Langworthy
2013-2015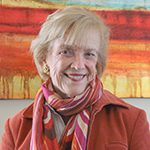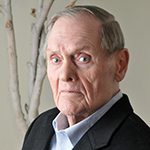 Keep up with YVC news and subscribe!