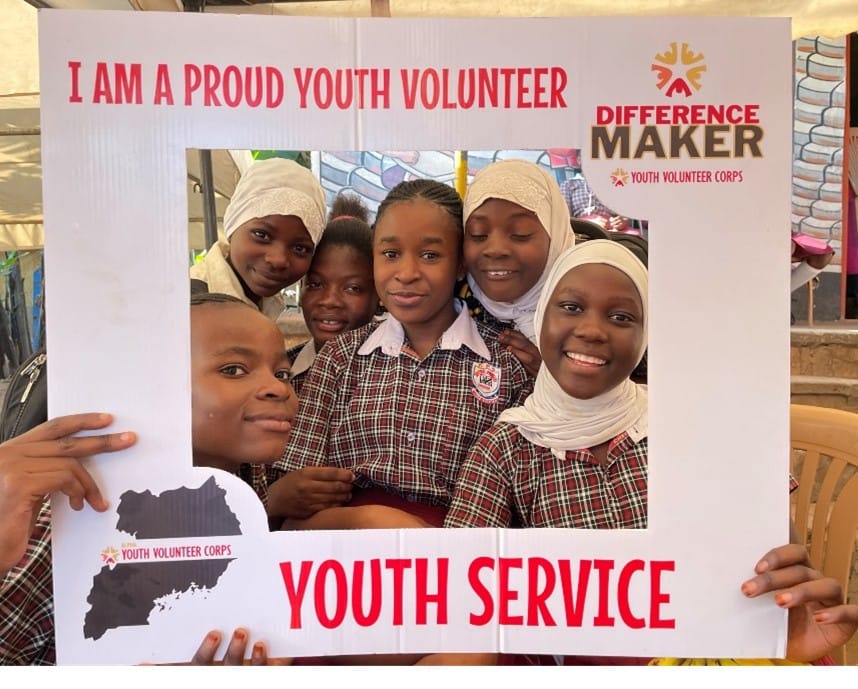 Youth Volunteer Corps launched its first African affiliate, Kampala, Uganda, earlier this year. On June 1, YVC's CEO, Tracy Hale, traveled to Uganda to visit the program and observe its progress. During her ten-day stay in Uganda's capital, Kampala, where the YVC program operates, she observed YVC projects that have been transformational for the youth, their schools, and their community. The projects are teaching critical skills and inspiring confidence. One school founder shared, "The work done through YVC is incredible. It has given these kids hope."
In the bustling slums of Kampala, Uganda, amidst the challenges of poverty and limited resources, a green revolution is taking place. "Bag gardens" within the YVC schools have emerged as powerful tools for change, transforming the landscape and the lives of the students and the youth volunteers who create them. These gardens are not just about growing vegetables but serve as catalysts for education, empowerment, and community development.
Bag gardens have become a beacon of hope in the slums of Kampala, where poverty and food insecurity are prevalent. These gardens provide multiple benefits, addressing both immediate needs and long-term goals. They provide realistic learning environments, promoting agricultural skills, nutrition education, and environmental awareness. Moreover, they enhance food security, as the harvested produce often supplements school meals and reaches the wider community, improving overall nutrition.
Dominic, Program Director for the Youth Volunteer Corps in Uganda, leads the youth volunteers in creating these bag gardens at various schools. These budding change-makers actively engage in various activities, including building shelves, planting the seeds in bags, placing the bags on the shelves, and teaching the students about watering, weeding, and composting. Through hands-on experience, they learn about sustainable farming practices, the importance of organic techniques, and the lifecycle of plants. These practical lessons are complemented by classroom sessions that cover topics such as nutrition, soil health, and entrepreneurship.
The youth volunteers (as well as the students within the schools) gain a sense of ownership and pride as they witness the fruits (or vegetables) of their labor.
The impact of school gardens extends beyond the classroom, creating a ripple effect throughout the community. As youth volunteers acquire new skills and knowledge, they become agents of change, inspiring their peers, families, and neighbors. Sharing their experiences and teaching others about sustainable farming promotes self-sufficiency, encourages healthy eating habits, and contributes to poverty alleviation efforts.
In addition to the bag gardens, the youth have learned to make liquid soap and have created hand washing stations for schools without ready access to running water, reducing student illnesses, and increasing school attendance. The youth also replaced a dilapidated classroom ceiling with new plywood to ensure a safe and dry environment for learning. The school leaders shared with Tracy that the YVC projects "have changed the face of the school."
Keep up with YVC news and subscribe!