YVC Plattsburg's Tigers on Main – Dakota Day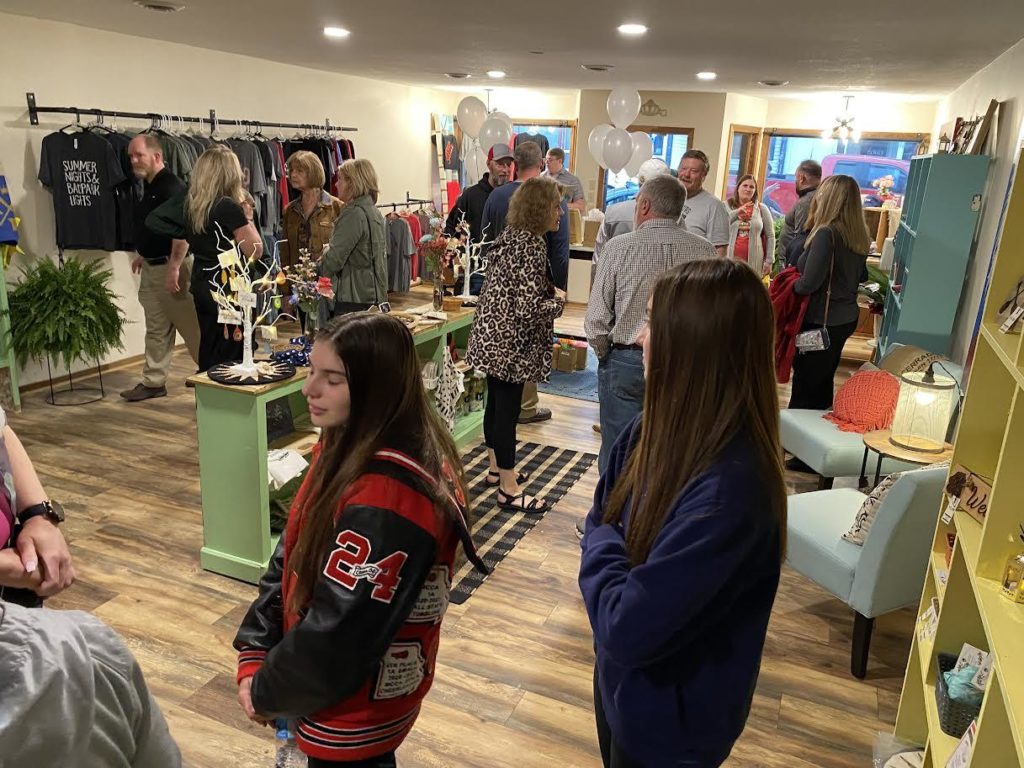 (Opening Night)
I was part of designing the first official school store in Plattsburg, Missouri. It started as a simple idea suggested by some students. More people began to get involved and it turned into more than just an idea. A group of 7 kids(Including me) were each assigned a part of the store to be in charge of. I handled the Interior design part which was amazing because it gave me real-world experience. From the start, the local YVC was involved in any way possible. It gave kids opportunities for volunteering projects, and real-life experience in management, finance, people skills, and time management. YVC also added a kid's corner into the store to include little kids.
It was great because being a part of YVC and a founding member of Tigers On Main gave me a good understanding of many aspects. I realized after a while how I or any other students who would like to give back to the community could. There were always different people coming in offering different projects kids could help with. It showed me how many people needed help in Plattsburg. Tigers On Main found a way to get everyone involved, no matter what grade or interest they had. My favorite part though was seeing how it brought the community together.
As of right now, Tigers On Main has been involved in several different volunteer projects working with other local businesses. One volunteer project I was involved in was the local Plattsburg Pound Puppys. Pound Puppys brought several dogs up for adoption on a Saturday. A couple of other kids and I spent two hours preparing the store for the event. Kids of all different ages came into play and give treats to the dogs all day long. Not only did it bring customers in to help get the dogs adopted but it also encouraged people around town to be more involved in Pound Puppys by giving donations and volunteering. This was my favorite project by far.
My second favorite project was the kid's corner. YVC volunteers put together activities for little kids on certain days during the year. One activity we did during a town festival was letting the kids come in and decorate mini flower pots. We ordered a bunch of the mini flower pots, paints, and stickers for the kids to decorate with. That was just one event the YVC hosted. During regular hours of business, the kid's corner is open with different coloring projects and books to read.
The future vision for the store is to keep developing it and strengthen the relationship between Tigers On Main, YVC, and the Plattsburg community. We want to make opportunities for kids to learn and develop relationships with all different resources.
Keep up with YVC news and subscribe!