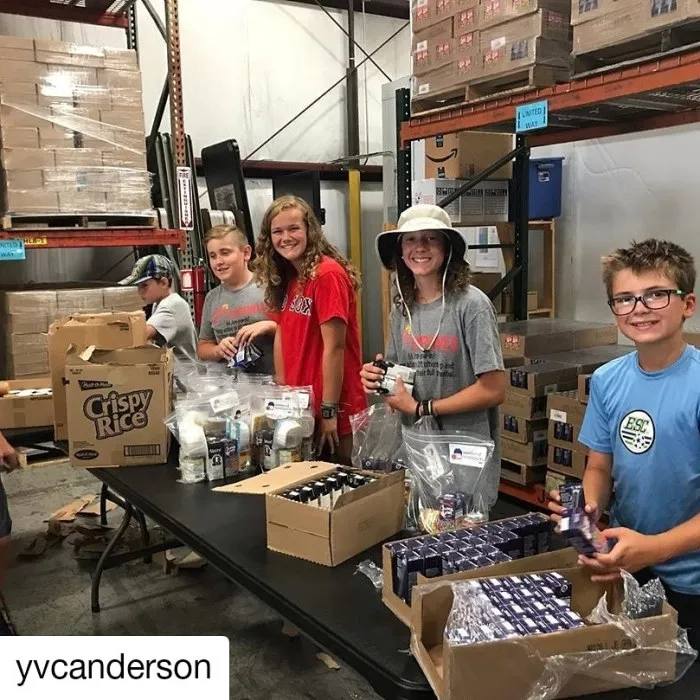 Summer is a time for friends, family, AND service. It is an awesome opportunity to reconnect with people you care about and find new ways to make your community a better place. Here are six projects, from across North America, where youth made summer service a priority.
1.This group of outstanding citizens in Anderson, SC, spent the day making SnackPacks with a local food bank.
2. This amazing volunteer from Muskogee, OK, used power tools like a boss, during a recent #YVCBigBuild2019 project.
3. This dedicated group of youth volunteers in Hampton Roads, VA, spent time forming intergenerational friendships.
4. These supportive youths in Baton Rouge, LA, encouraging runners in a 1k for Childhood obesity during the 25th Annual Juneteenth Celebration.
5. These tech savvy youths in Danbury, CT, shared their knowledge and helped others do more.
6. This rock star youth* who put her artistic skills to good use at a Canada Day celebration in Terrace, BC.
Everywhere we look, we see amazing things happening across the YVC network. Thanks to all our affiliates doing the hard work and engaging youth in their communities through service.
*Bronwen Bennet, keep up the good work! Your community is stronger because of you. Also, shout out to all the volunteers in the network!
Follow us on the gram @youthvolunteercorps!
Keep up with YVC news and subscribe!