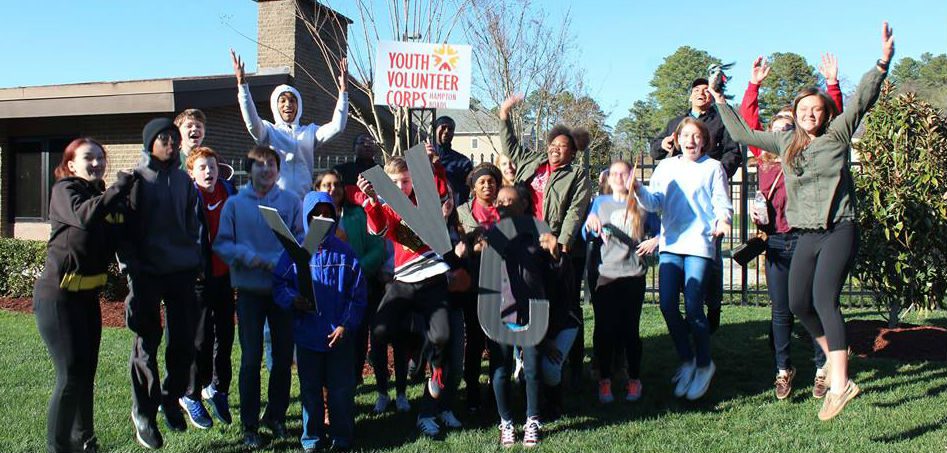 Have you ever felt isolated and like you didn't belong? If you have felt like this or know someone who has, then you know that it can make you feel down, change your mindset, and change your personality. Many people with special needs can feel like this. At times society can look at them differently and shut them out. When there is a disconnect between people with special needs and society, programs like YVC help restore that connection through service.
YVC in Hampton Roads provides opportunities for volunteers to work with Special Olympics. Special Olympics is an organization that engages people of all ages who have mental and/or physical disabilities to participate in sports. Volunteers are able to sign up for eight week sessions with Special Olympics Bowling. They are assigned a lane and they stay with those bowlers for the whole session. The bowlers are children or adults who have a disability, such as autism or down syndrome. Every week the volunteers are given a reflection sheet to complete at home. It teaches them ways to form bonds with their bowlers and how to properly speak about people with special needs. Volunteers are able to form meaningful connections with their bowlers and make an impact in their lives.
I have been volunteering with Special Olympics Bowling for about a year. I am currently on a lane with three teenagers. The first day that I was assigned to that lane, the teenagers were excited to meet me. However, they were also hesitant because I was unfamiliar to them. Over time, they all began to open up, and I have formed connections with all of them. I have formed a stronger connection with one teen. Her face lights up every time she sees me, and we do a different handshake every time she bowls. All of my bowlers have taught me how to be positive when things don't go my way or when I don't do my best. Not only have I made an impact in my bowler's lives, but they have also made one in mine.
Special Olympics Bowling makes it possible for connections to form between people who may not usually speak to each other. A lot of people become nervous or hesitant around people with special needs because they may feel like they don't know how to communicate with them. Stereotypes are formed around them, even though they are no different than you and me. YVC works to break these stereotypes and to educate volunteers by partnering with Special Olympics. Special Olympics teaches volunteers that people with special needs are just people. It shows them that they don't need to discover a proper way to talk to the bowlers.
Special Olympics Bowling is one of the most impactful service projects I have ever been a part of. It works to restore the broken connection through something as simple as communication and bowling. Special Olympics Bowling is a service project that emphasizes the true power of connection.
---
My name is Ciara DeMorier. I'm going to be a senior this upcoming school year. I'm in chorus and on the archery team. I have a passion for working with children, which has led me to want to major in elementary education. My dream school is Liberty University. I have been volunteering with YVC for four years. I joined IYAB because I want to use my ideas to benefit YVC as a whole. I want to make a difference beyond my hometown.
Keep up with YVC news and subscribe!