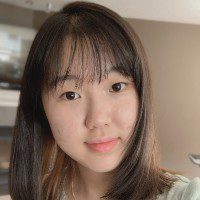 For those of you who don't know me, which I am assuming is the majority of your reading this blog, I am graduating from high school this year. As the year comes to an end, I wanted to reflect on one of the most important parts of my high school experience: volunteering. Volunteering has completely changed my everyday life as well as my future plans. Therefore, I wanted to share 3 reasons why you should volunteer.
Make Influential Relationships
Meeting other volunteers and members of the community was most definitely my favoruite part of volunteering. While serving different parts of the community, you are able to encounter and interact with a wide range of people. You will be surprised at how many people are so passionate and willing to help others. The energy that they radiate will be strong enough to encourage you to also become active in the community. While working with like-minded people, you will be able to make meaningful friendships that go beyond your high school life.
Find Your Passions and Interests
Volunteering opens doors to many new and unique opportunities. Through volunteering, I have been able to visit fashion shows, cultural events, science labs, and other places I would never have imagined. The diversity and variety that you experience through volunteering will spark new interests and help you discover your strengths. Volunteering also encourages you to meet new people, especially those who have jobs and positions that are less common. Serving the needs of the community and engaging in different projects will help you foster new skills and expand your interests.
Support the Community
Many of the services and programs you access can't function without the time and dedication of volunteers. Whether you are borrowing a book at a library, going for Stampede breakfast, or talking to someone on a call line, you are often relying on volunteers. Therefore, it is important that, if you are able to, you also give back service. Communal service is all about supporting the community where help is most needed. You can take small yet many meaningful steps to get involved in the community. Once you do, you will be surprised at how much of an impact you can make through volunteering.
Volunteering is a privilege that not everyone has the time and support to engage in. Therefore, it is important that if you are in a position to help, that you step out and get involved. I can promise you that while serving the needs of the community, you will learn so much more about not only your surroundings, but also about yourself. If you are looking to make meaningful relationships, get involved in the community, and find your passions, I would highly recommend that you start volunteering whenever and however you can.
---
About the Author
Estelle is currently a grade 12 student and has been volunteering with YVC Calgary, hosted by Youth Central, for about 3 years. In addition, she is currently serving on YVC's International Youth Advisory Board. When she's not doing her never-ending list of schoolwork as an IB student, she could be found sleeping, hiking, or laughing hysterically with her soulmate, Iliana Cutten. Estelle loves dedicating her time towards the YVC program and is always searching for different ways to serve the needs of her local community. She is an advocate for mental health awareness and hopes to contribute to the field of behavioural neuroscience. Estelle aspires to become a billionaire.
Keep up with YVC news and subscribe!