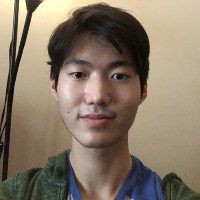 I joined the Youth Volunteer Corps (YVC) towards the middle of my grade 10 year. While initially a fear of uncertainty and outside interaction delayed my first volunteering event, my experience from other clubs bolstered me enough to explore outside of my shell. In this foreign environment, I knew I would encounter new challenges. However, by open-mindedly embracing the doubts and uncertainties which forestalled me, I knew I would emerge with new insights. This is a motto that has remained with me throughout my years with YVC.
Diligently, I volunteered from soup kitchens to seasonal events to senior homes where I was met with countless new faces ranging from chefs and coordinators to the unique and jarring personalities of other volunteers. My fear of fitting in faded as I observed others from differing backgrounds and values still work dynamically and as a coordinated team. Unique strengths allowed them to work well independently, and also excel in a group environment that utilizes their diverse skills and insights. It altered my understanding that while independence and self-reliance are imperative for success, embracing the foreign yet special dissimilarities in a team can yield even greater solutions. From these people, I cultivated the courage to share my hesitant voice, and the patience to deepen communication and understanding.
Adopting this willingness to explore past unknown boundaries has rewarded me with a multi-faceted and resilient perspective. With this newly-found tenacity and confidence, I moved forward to the Youth Are Awesome, Youth Volunteer Corps Steering Committee and Calgary Youth Foundation. Being accepted granted me the opportunity to utilize my experiences in fostering a greater volunteering community. Specifically, the Calgary Youth Foundation is a philanthropic organization where youth provide grants to various other youth-focused initiatives across Calgary, funding up to $12000 yearly. Discussion of the potential grant winners often entails compromise and conflict. However, by understanding the merits of diverse thinking and collaborative approaches, constructive solutions were attained.
Youth Volunteer Corps has undoubtedly shaped my life and granted me the courage to work collaboratively and lead decisively. Becoming the president of the Model United Nations club and Vice of Debate club are products of these shared aspirations. Additionally, these experiences have led me to acquire leadership roles on my Students Against Drinking and Driving and STEAM (Science-Technology-Engineering-Arts-Math) club. Thanks to YVC I have been able to explore past familiar boundaries and into challenging, yet rewarding environments. Prior to High School, I would have had no aspirations to attend a university outside of Alberta. As a future student attending the University of British Columbia, I realize YVC has broadened my horizons beyond what I imagined possible and I have seamlessly adopted the torch of leadership from its past members.
Confronting unknown weaknesses and obstacles has rewarded me with invaluable friendships and an identity enriched and shaped by adversity. With all these combined experiences I continue to move forward, taking the initiative to build a diverse environment encouraging growth and adaptation in the face of our greatest challenges.
Keep up with YVC news and subscribe!