Youth Volunteer Corps (YVC) programs all over the U.S. and Canada are changing youth's lives through volunteering every day. Some of these programs stand out as examples for the rest of the YVC network to follow in the way that their programs engage youth in service.
Each year, YVC Headquarters evaluates affiliates to discuss together how they can better serve their communities. A few of these affiliates go above and beyond in leading the way for the entire YVC network. Affiliates who earn 90-100 points in their evaluation receive a Gold Level rating. They receive a certificate honoring their accomplishment, network-wide marketing recognition, 20% off of their annual affiliation dues, and have access to gold-level only grants.
YVC regularly evaluates youth participants and programs, looking to learn and improve along the way. Last year, we published an independent study about youth volunteers in our network and the skills they develop while volunteering with YVC. This exploration ensures YVC remains current with the needs of youth across North America.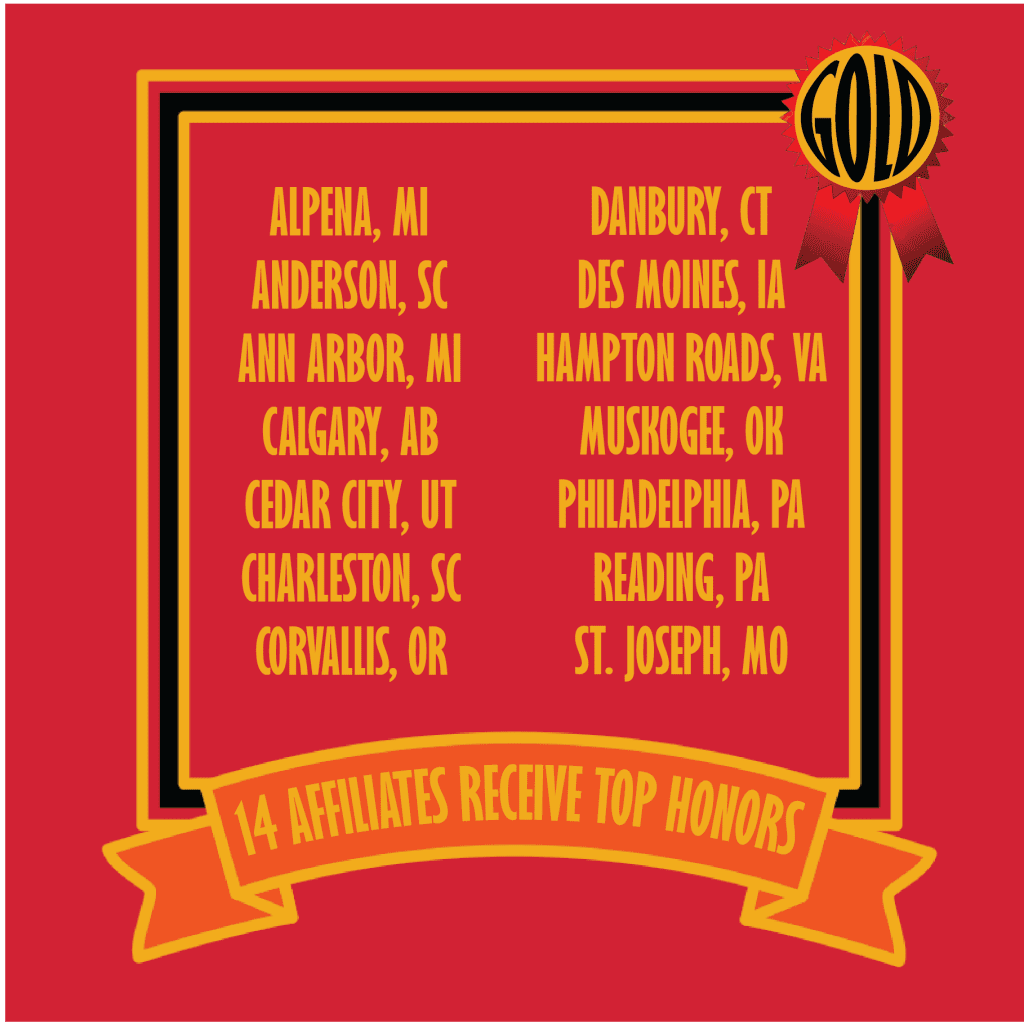 Keep up with YVC news and subscribe!